Cable Services, inc. - CSi Cable - 308 2 St SW Jamestown, ND 58401, provides affordable Cable TV, High Speed Internet, Digital Phone, Watch TV Everywhere, Computer Sales & Repair, Local TV, HDTV, advertising, instruction, and business services. Affordable Services from Hometown Professionals! Local Broadcast chs in HD in Jamestown and Valley City, a part of 80+ Cable TV package.
Phone: 701-252-2225 or 701-845-4383
U.S. Mail: P.O. Box 1995, Jamestown, ND 58402-1995
Network Negotiation News: Viacom - owner of channels MTV, Spike, Nickelodeon, CMT, TVland, Comedy Central, & VH1 - was demanding a significant increase in cost, 40 times inflation. CSi and 800 other companies worked very hard to negotiate a better contract. The good news is we will keep the channels in the lineup. The bad news is this will mean an increase in the monthly cost of your cable TV service sooner than we anticipated. Specifics will be mailed and posted.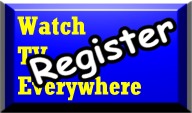 Pay Your CSi bill automatically from your bank account with

CSi DIRECT PAY